Bordeaux and the French Countryside
Discover France!
June 2-9, 2024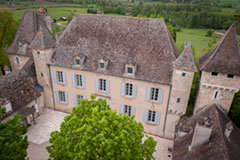 Immerse yourself in the joie de vivre of southwestern France, exploring not only the magnificent city of Bordeaux but also its neighboring countryside full of tiny medieval towns, storybook castles, and immaculate vineyards. Step back in time as you wander through a prehistoric village, witnessing how life was lived thousands of years ago. Marvel at the limestone cliffs and a landscape that has remained unchanged throughout the centuries. Delve into the richness of French culture with its renowned gastronomic traditions and luxurious wine.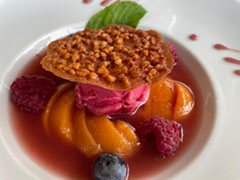 Our spectacular countryside accommodations will be at Chateau LaDausse, outside the village of Montflanquin. The 18th-century chateau was painstakingly renovated over the past decade by its current owners and our hosts Eric and Diane Antonissen. They are the perfect pair for our Delicious Expedition being that Diane is a chef who studied at the Ecole Supérieure de Cuisine Française and worked in the Paris kitchens of Helene Darroze and L'Atelier de Robuchon, a Michelin two-star restaurant. Eric is a sommelier with a degree in enology from the University of Bordeaux. Diane will teach us the secrets of the world's best chefs, plating every dish to look like a magazine cover. We'll wine and dine with them, absorbing their knowledge along the way. You will savor every bite and every site.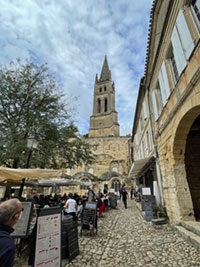 —————————————————
Experience France
$4600 per person, double occupancy
$800--Single Supplement
Extra night in Bordeaux:
$250, superior room
$300, suite
—————————————————
Our France tour includes 2 nights at the luxury Villa Victor Louis in Bordeaux and 5 nights at the Chateau Ladausse outside of Montflanquin, all ground transportation after arriving to Villa Victor Louis and until drop-off at the Agen train station, all group activities, cooking classes and demonstrations, all meals specified in the itinerary.
A $1000 deposit is required to secure your place in our France tour. Since the number of participants is limited and accommodations vary, early registration is advised. Suites and larger rooms will be allocated on a first-to-register basis.
Please note that France currently requires all visitors to be fully vaccinated.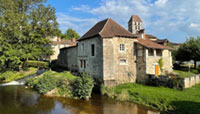 Delicious Expeditions also offers culinary tours to:
Croatia, France, Guatemala, Istria, Michoacán, San Miguel de Allende, Slovenia, Tuscany, Umbria, Venice & Vienna
Don't just take our word for it!
Read our testimonials and see for yourself that Delicious Expeditions are trips of a lifetime!
Chateau Life
¡Bienvenue!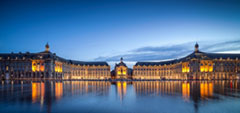 Arrive in Bordeaux at the luxury Villa Victor Louie,
a charming 18th-century mansion that combines the refinement of bygone days with modern comfort. Meet your fellow travelers in the villa's salon while sipping a glass of the region's renowned wine. Dinner at a traditional French bistro.
———————————————————————————————————————————
Discover Bordeaux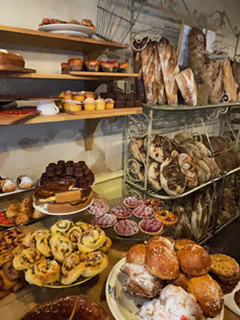 Guided walking tour with a moveable feast of Bordeaux, a fashionable city dripping with history and charm not to mention some of the country's best food. Sample Basque cheeses and paté, tapas and canelé–the city's famed dessert dating back to the 16th century. Free afternoon to wander the ancient alleyways, stroll along the beautiful river promenade, or visit the world's greatest wine museum.
———————————————————————————————————————————
The Wine Country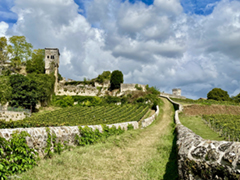 We'll pack our bags and head into the countryside, stopping first at the famed wine town of Saint Emilion. Guided tour of its 12th-century monolithic church–a world heritage monument–before enjoying free time to meander through the picturesque streets and indulge in the town's many shops. Wine tasting and tour at a local vineyard. Arrive to Chateau Ladausse where a gourmet multi-course meal awaits us.
———————————————————————————————————————————

The Perigord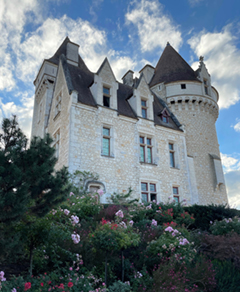 We're off to the Perigord region and Chateau Milande to learn the amazing story of its former owner, singer and resistance fighter Josephine Baker. Nearby, we'll marvel at the UNESCO World Heritage Site of Village de la Madeleine, one of the best troglodytic (prehistoric cave dweller) sites in the world. Fresh from the garden and forest lunch with Regis at his countryside retreat. Free afternoon in La Rocque-Gageac, a designated Les Plus Beaux Villages of France —take a boat ride on the Dordogne River, explore the cobbled streets dotted with ocher facades, or peak into the troglodyte (now that you know what that means) fort. Light dinner at the chateau.
———————————————————————————————————————————

Market Day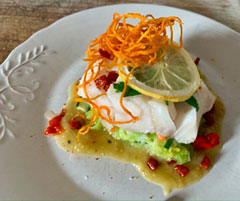 It's market day in our neighboring village of Montflanquin. We'll head out with Diane to buy ingredients for our cooking class. Meet with vendors and sample their products, then delve into the traditional French kitchen. Afternoon to enjoy the chateau and its grounds. Evening wine and cheese pairing class.
———————————————————————————————————————————

Les Plus Beax Villages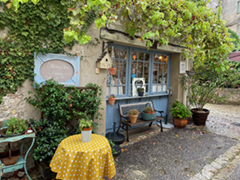 Visit a nearby duck farm to learn the secrets and traditions of the region's famed foie gras and rillettes. Then on to Issigeac, another one of France's designated most beautiful villages. Roam the charming streets on your own. Tour and wine tasting at Chateau Belingrad with picnic lunch. Cooking class dinner with Diane.
———————————————————————————————————————————

Castles & Countryside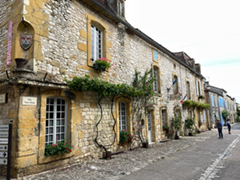 Visit neighbor Laurent and learn about his hazelnut farm, taste his oil and hear his stories. Then on to Biron Castle with its fabled turrets and sweeping views of the entire valley. Lunch in the well-preserved medieval town of Montpazier returning through the picturesque countryside, stopping at an almost abandoned village along the way. Farewell dinner with demo cooking class.
———————————————————————————————————————————
Bon Voyage!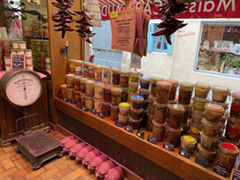 Depart for Agen train station after breakfast. From here, either return to Bordeaux or catch the express train to Paris.
———————————————————————————————————————————
*Itinerary subject to change depending on local festivals and concerts.